Blayze Games
The official website for all things Blayze Games!
New Map: Canyons
Greetings,

Bullet Force

soldiers!

A new map called "

Canyons

" has been confirmed for Bullet Force! Taking place in and around a desert mineshaft, this map is very reminiscent of Arizona, United States' topography.

Here are the images that have been released so far:
(yes, I know they're low-res)
At this current stage, we aren't 100% sure whether it will be released in the next update or in the one after it.
No new guns have been announced yet.
We are reading the community's thoughts everyday, so if you have any constructive feedback or suggestions, let us know!
More news coming soon.
Visit the official r/bulletforce Subreddit.
​
Hello soldiers of Bullet Force!
The Bullet Force subreddit has been a part of our large online community for over 2 years. We are an active subreddit that posts unique content every day. Subscribe to r/bulletforce for exciting news, promotions, videos and more. To visit the Bullet Force Subreddit, click the hyperlink below.
r/bulletforce
​
Bullet Force Update 1.36 Released + Known Issues​
Warriors of Bullet Force,
Update 1.36 has released on iOS and Android. Here are the changes:

- Removed Throwing Knife and Shuriken - given after logging in
- Added rounds in Hardcore mode
- Added M82A1 (known as BRT HS1 in-game)
- Added new player camo skins
- Removed Kevlar perk
- Bug fixes

Known Issues

Two issues have been identified in this update.

If the BRT HS1 is equipped in one of your loadouts, the option to use iron sights on all weapons will be disabled.

Here are the steps to fix the inability to use change sight attachment to "None":

1. Go to "Loadout" when BRT HS1 is equipped
2. Change your primary weapon from BRT HS1 to any other weapon
3. Click "Multiplayer"
4. Go back to "Loadout"

The option to use no sight attachment will be available again.

Players who have owned Throwing Knife and/or Shuriken may not be guaranteed to get a gold refund after logging in to the game.

Please submit a ticket to https://blayzegames.com/support and wait for a customer support specialist to respond to you. You will be refunded TK/Shuriken/both if developers can see the weapon in your account's transaction history from their end.
Bullet Force - New Details on the May 2018 Update and Future Plans​
Warriors of Bullet Force,

Here is a word from project manager HiT and the official Bullet Force Twitter account to address complaints about Bullet Force in its current state, with one of the most prominent being the lack of incentives to play beyond reaching level 100. In future updates, more features will be added to instill lasting interest in the game, increasing player retention. The first step to accomplishing these goals is making the game more competitive by adding rounds to hardcore mode and a first-person spectator mode, similar to Blayze Games' other title, Forward Assault.

Also, content creator manager and lead moderator YouDoneSon has made a commentary on the next Bullet Force update. See this video for more details especially on the upcoming Barret M82A1 (called BRT HS1 in-game) anti-material sniper rifle:


Video for Spanish speakers. We do not officially sponsor this channel nor claim that information from YouDoneSon's video is included in this:



Japanese commentary on the M82 by Nanami/Nick:

Galaxy Raiders,
https://cdn.discordapp.com/attachme.../439108500765933572/CoolNewStuffOptimized.mp4
Joshua has announced on the game's official Discord server that a new update is coming out "hopefully" Tuesday.
Players will have the ability to edit bases' layouts and deploy defensive turrets to protect against enemy spaceships.

Health for "ownership modules", parts of the space station you must destroy in order to capture a base, will be displayed. Their health with regenerate if they do not take damage for longer than 5 seconds.
Join the official Discord server: https://discord.gg/9dR2wBX
Follow Joshua Wilde's Twitter account: https://mobile.twitter.com/liquidsunlabs
Forward Assaulters,
Here's sneak peek of character glove customization you've all been waiting for! Coming May 2018.


"Overpowered" skin for Forward Assault by GeneralAlex​
Forward Assaulters,
A new skin from Blayze Games' renowned skin designer GeneralAlex is launching its offensive through the battlegrounds of Forward Assault! It's overpowered - in a balanced way.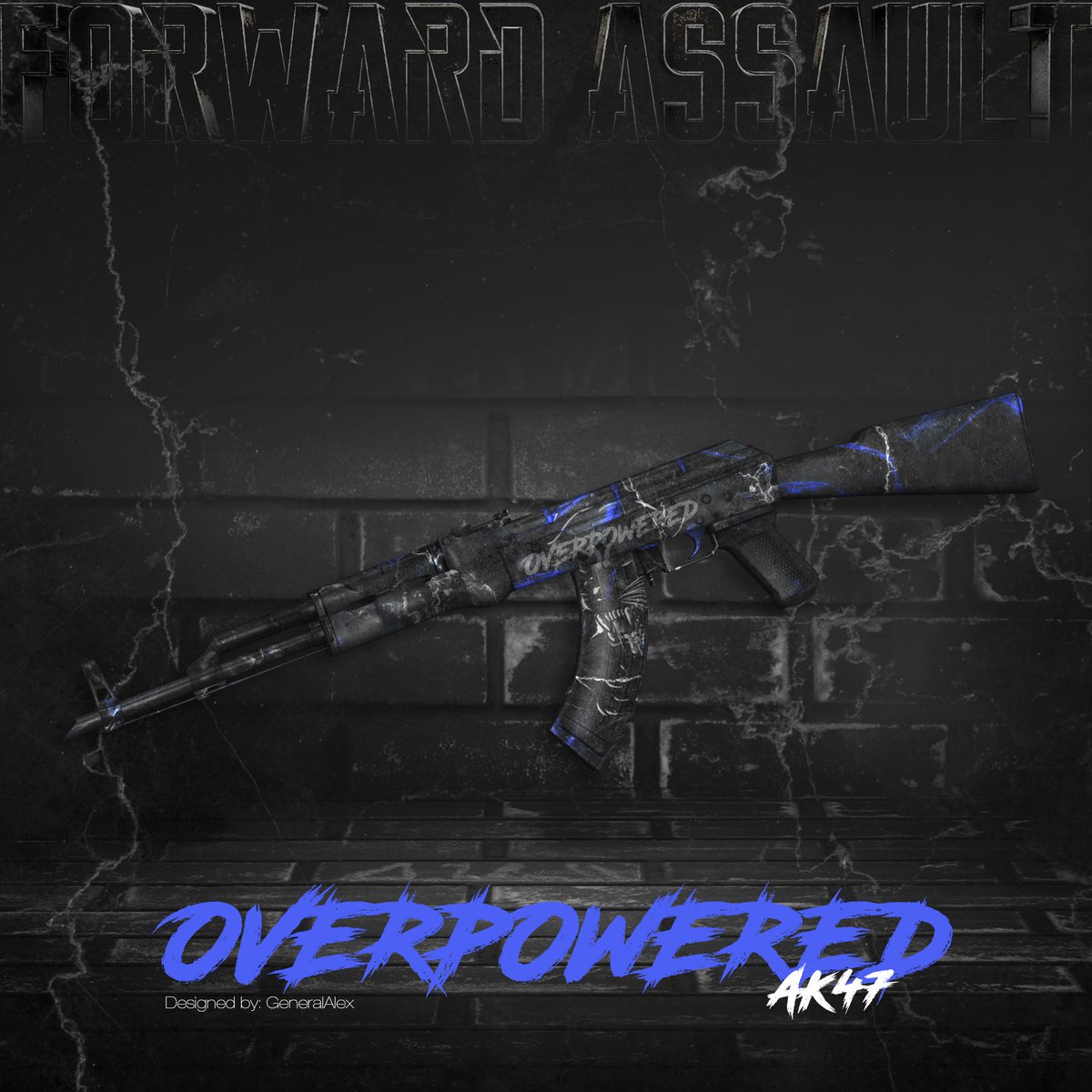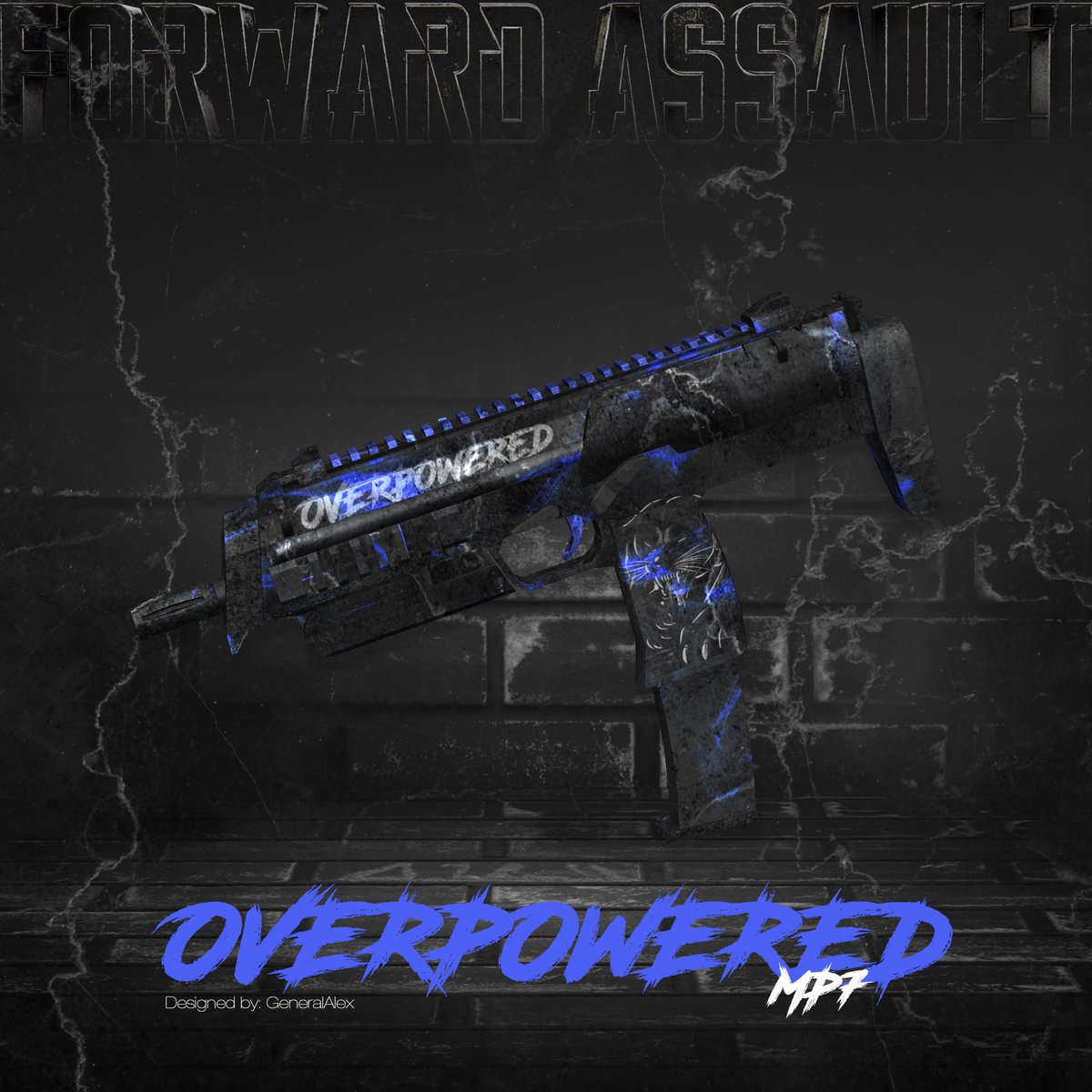 Follow GeneralAlex on his Twitter account for the latest Forward Assault skins:https://mobile.twitter.com/GeneralAIex
Joshua Wilde, Lucas' Brother, is Making "Explosions" - a new Space Game MMO!
​
Warriors of Bullet Force, Forward Assault, and Pioneer Pilots of "Explosions"
​
While

Lucas was preparing to leave for his church mission, his brother, Joshua, was working on a new game. Lucas also Tweeted out to his followers to support his brother by following his Twitter account.

Today, Clint (mrblayze) is glad to announce this game to all our fellow Bullet Force warriors!


​

Follow Joshua Wilde on his Twitter account: https://www.twitter.com/liquidsunlabs?s=09
Get the game on iOS (TestFlight required): https://space-game-boarding-two.herokuapp.com/
Android beta: https://play.google.com/store/apps/details?id=com.blayzegames.spacegame
New, Highly-Requested Gun Coming to BF in the Next Update!
Ladies and gentlemen, I present to you one of the most requested gun in Bullet Force history, finally getting added to the game! I am super excited to see this new gun and I cannot wait for it to be added to Bullet Force. Coming very soon!
Reload animations at 5:14
Bullet Force YouTuber and Developer
YouDoneSon
posted this video on his channel today. To visit YDS's channel,
click here
.
​
If you are staying in very close touch with Bullet Force on the official Twitter feed or on the Discord channel, you would have likely heard of the news already. This latest decision to the game arrived as a massive shock to me and the rest of the community, and it is now in my best interest to notify this area of the Bullet Force community with this announcement.
Throwing Knives and Shuriken are getting removed from the game... soon.
From the official Twitter page. Link: https://twitter.com/bulletforcegame/status/983849738855485442?s=21
​

Quote from the

@bulletforcegame

Twitter:

----
This massive game change was the direct result of a poll instigated on the third of April this year.​
​

An overwhelming 57% of the voters believe that these two weapons should be removed from the game completely. A hard move, but it definitely solves the "OP throwing blade" dilema.


Whether you've never used these two throwables before, or you amass several kills with them every round, and regardless on how you feel about these weapons, this major alteration will vastly impact the gameplay dynamics of Bullet Force whether or not you favour or...